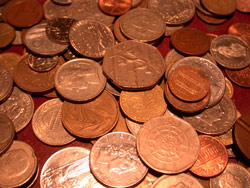 Winner Predictions vip of 14 January 2020, today guessed all vip predictions.

 To see our daily VIP tickets:
***SUBSCRIBE A VIP MEMBERSHIP***
 Note: please note that we have added new payment mobile methods: mpesa, airtel and MTN. For mpesa please do not use the old till number anymore but pay through the subscription page, also note that it is no longer necessary to send the payment receipt.
Predictions Double
Match

Predictions
(odds)

-

Result

England FA Cup: Newcastle United - Rochdale

1 (1.29)
 
4-1


Italy Cup: Inter - Cagliari

1 (1.45)
-
4-1


Total theoretical odd: 2.00
HT: Half Time - AH=handicap 1 gol
Note: The choice of matches and tips remains under your decision , no responsibility can be given to bettngclosed for any errors or losses of money
Predictions Multiple System 3/5
Match

Predictions
(odds)

-

Result

Greece Cup: Aris Thessaloniki - SKODA Xanthi

1 (1.40)
 
2-1


England League One: Lincoln City - Bolton Wanderers

1 (1.60)
-
5-1


England Southern South: Truro City - Merthyr Town

1 (1.55)
 
Post.
England FA Cup: Coventry City - Bristol Rovers

1 (1.55)

 
3-0
England FA Cup: Tottenham Hotspur - Middlesbrough

1 (1.25)

 
2-1

Total theoretical odd: 8.00
HT: Half Time - AH=handicap 1 gol
Note: The choice of matches and tips remains under your decision , no responsibility can be given to bettngclosed for any errors or losses of money
Predictions Multiple System 1/4 correct score
Match

Predictions
(odds)

-

Result

Italy Cup: Napoli - Perugia

2-1 (9.50)
 
2-0

Italy Cup: Lazio - Cremonese

2-0 (8.00)

 
4-0

England League One: Burton Albion - Milton Keynes Dons
2-1 (8.50)
 
1-0

Portugal Cup: Benfica - Rio Ave

1-0 (9.00)

-
3-2


Total theoretical odd: 5.800
HT: Half Time - AH=handicap 1 gol
Note: The choice of matches and tips remains under your decision , no responsibility can be given to bettngclosed for any errors or losses of money
= Correct score guessed entirely
= Correct score incorrect but guessed the sign: for example correct score prediction: 1-1, final result of the match 2-2
= Correct score and sign wrong

Predictions Multiple System 2/5 draw HT
Match

Predictions
(odds)

-

Result

Spain LaLiga2: Albacete - Fuenlabrada

HTX (1.80)
 
1-0


Spain LaLiga2: Sporting Gijon - Elche

HTX (2.00)
 
0-0


England League Two: Stevenage Borough - Oldham Athletic

HTX (2.05)

 
0-0


England League One: Oxford United - Ipswich Town

HTX (2.10)
 
0-0


England FA Cup: Tranmere Rovers - Watford

HTX (2.40)

-

Post.

Total theoretical odd: 39.00
HT: Half Time - AH=handicap 1 gol
Note: The choice of matches and tips remains under your decision , no responsibility can be given to bettngclosed for any errors or losses of money
Predictions Multiple Gol over 0.5 HT System 4/5
Match

Predictions
(odds)

-

Result

Italy Cup: Lazio - Cremonese

HT over 0.5 (1.22)

 
2-0


England FA Cup: Tottenham Hotspur - Middlesbrough

HT over 0.5 (1.30)
 
2-0


Italy Cup: Inter - Cagliari

HT over 0.5 (1.36)
-
2-0


Portugal Cup: Benfica - Rio Ave

HT over 0.5 (1.25)

 
1-2


Portugal Cup: Porto - Varzim

HT over 0.5 (1.25)

 
2-1


Total theoretical odd: 3.50
HT: Half Time - AH=handicap 1 gol
Note: The choice of matches and tips remains under your decision , no responsibility can be given to bettngclosed for any errors or losses of money
Predictions Gol

Match

Predictions
(odds)

-

Result

England Southern South: Yate Town - Swindon Supermarine

Gol (1.45)

 

Post.

Italy Cup: Lazio - Cremonese

over 2.5 (1.40)

 
4-0

Spain LaLiga2: Albacete - Fuenlabrada

under 2.5 (1.35)

 
1-1


Total theoretical odd: 2.90
Note: The choice of matches and tips rema2ins under your decision , no responsibility can be given to bettngclosed for any errors orr losses of money
To see our daily VIP tickets: